Regular price
$24.99
Sale price
$24.99
Unit price
per
Sale
Sold out
You can use these gorgeous candles purely for the aesthetic or as a tool in your spiritual practice. Chakra candles combine color therapy with aromatherapy to enhance energy healing sessions and meditations. Light this candle while you are doing any kind of chakra balancing meditation, visualization or healing session to add the energy of crystals, candles and scent to your practice.
Stones on this candle:
Crown chakra - Clear Quartz

Third Eye Chakra - Amethyst 

Throat Chakra - Lapis Lazuli

Heart Chakra - Green Aventurine 

Solar Plexus Chakra - Tiger's Eye 

Sacral Chakra - Carnelian

Root Chakra - Red Jasper
As you light your candle, set your intention. 
You can use the crystals 2 ways. You can pop them out of the top before burning and set them around your candle and/or hold them when you do your chakra balancing practice. Or you can leave them in and retrieve them when the candle reaches the end to use for future chakra balancing work(make sure to stop before all the wax is gone).

These candles are formulated with a blend of organic herbs and essential oils, hand-poured and made with 100% soy wax. The soy beans are natural, renewable and biodegradable. They burn clean without harsh chemicals being released into the air. 
Made from soy
Cotton Wick
Contained in Glass, for an even melt
Crafted in: California
Size: 7.10 Oz 200g
50 Hours burn time
Approximate Measurements: 4"L x 3.75"W x 4.75"H
Share
View full details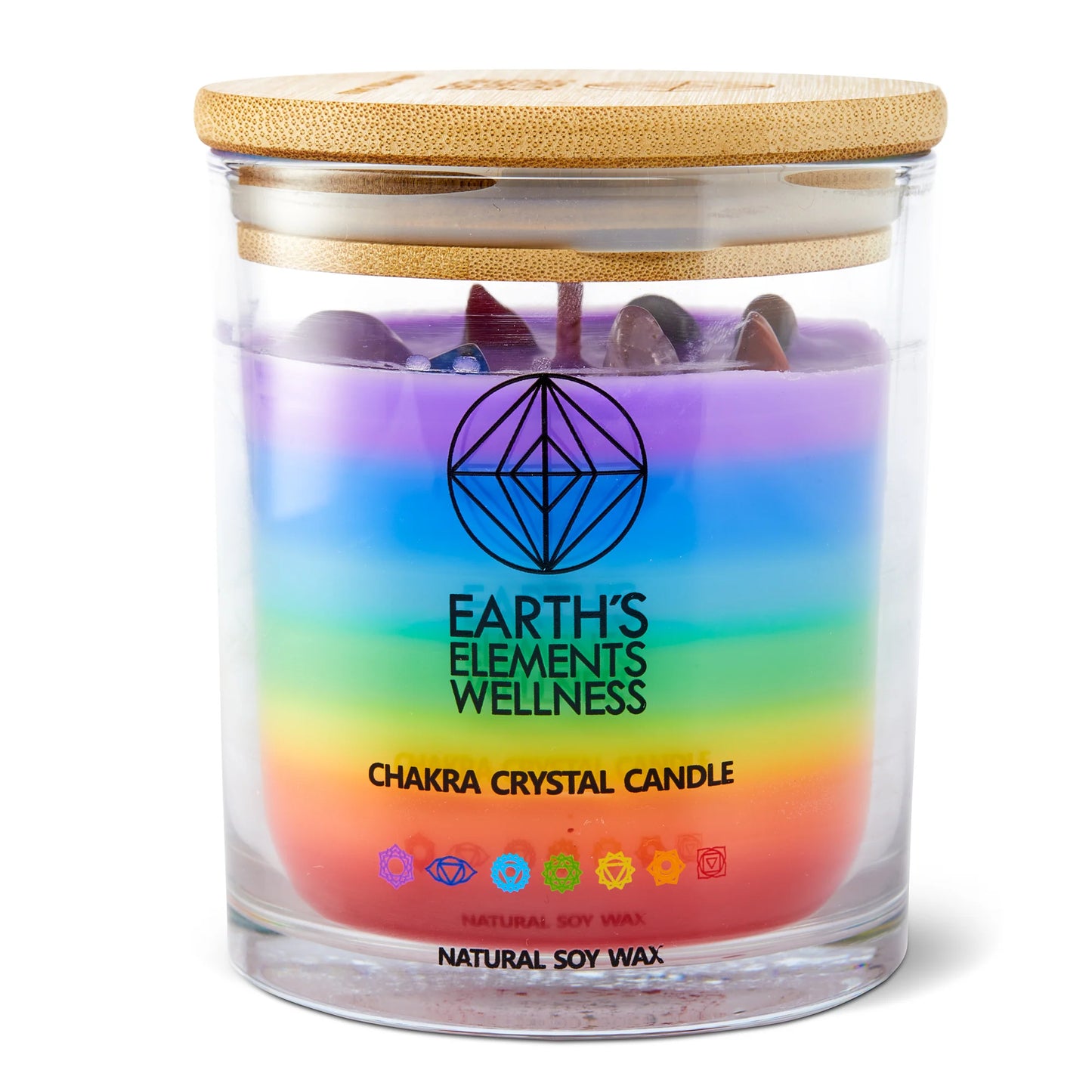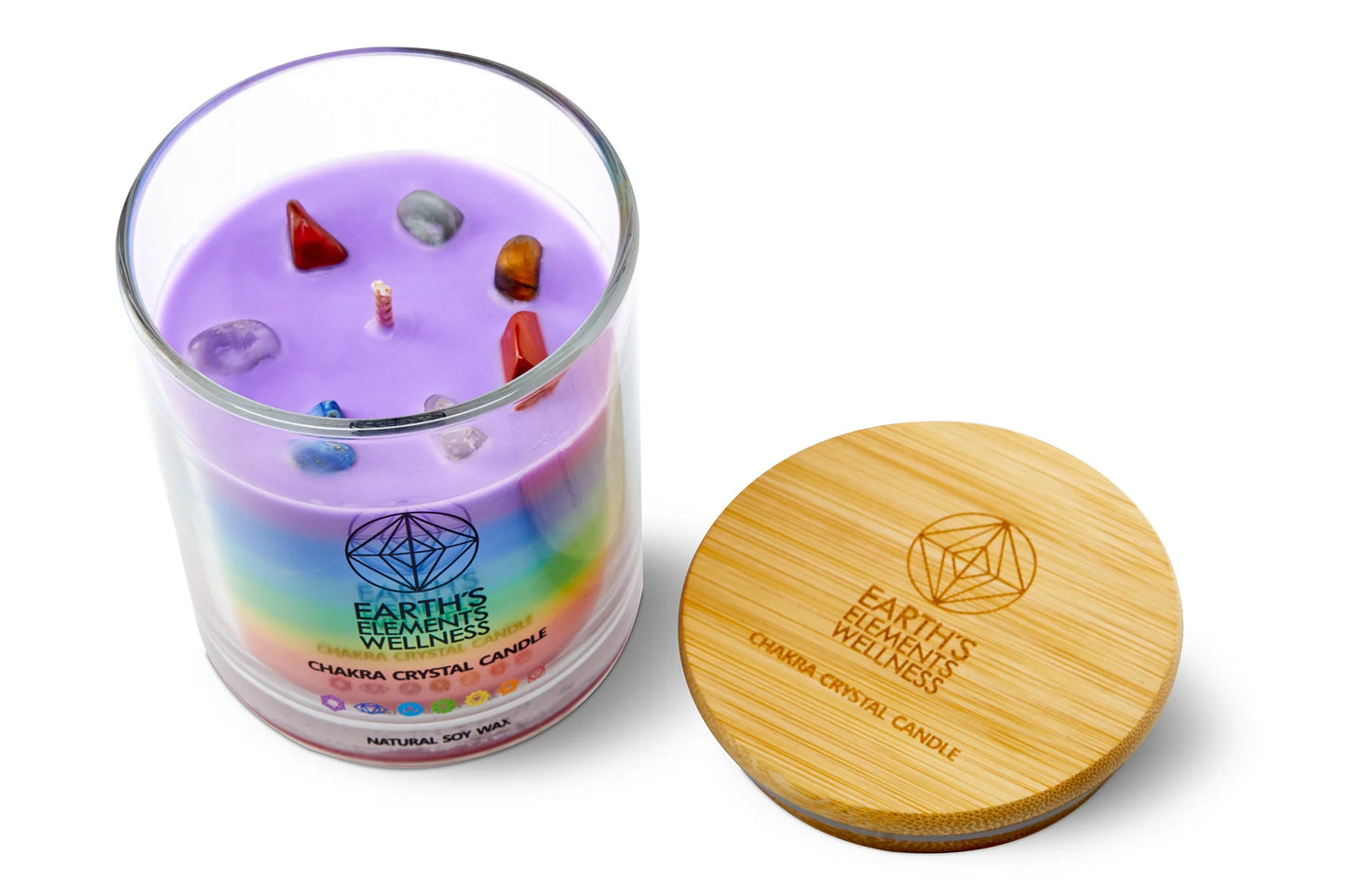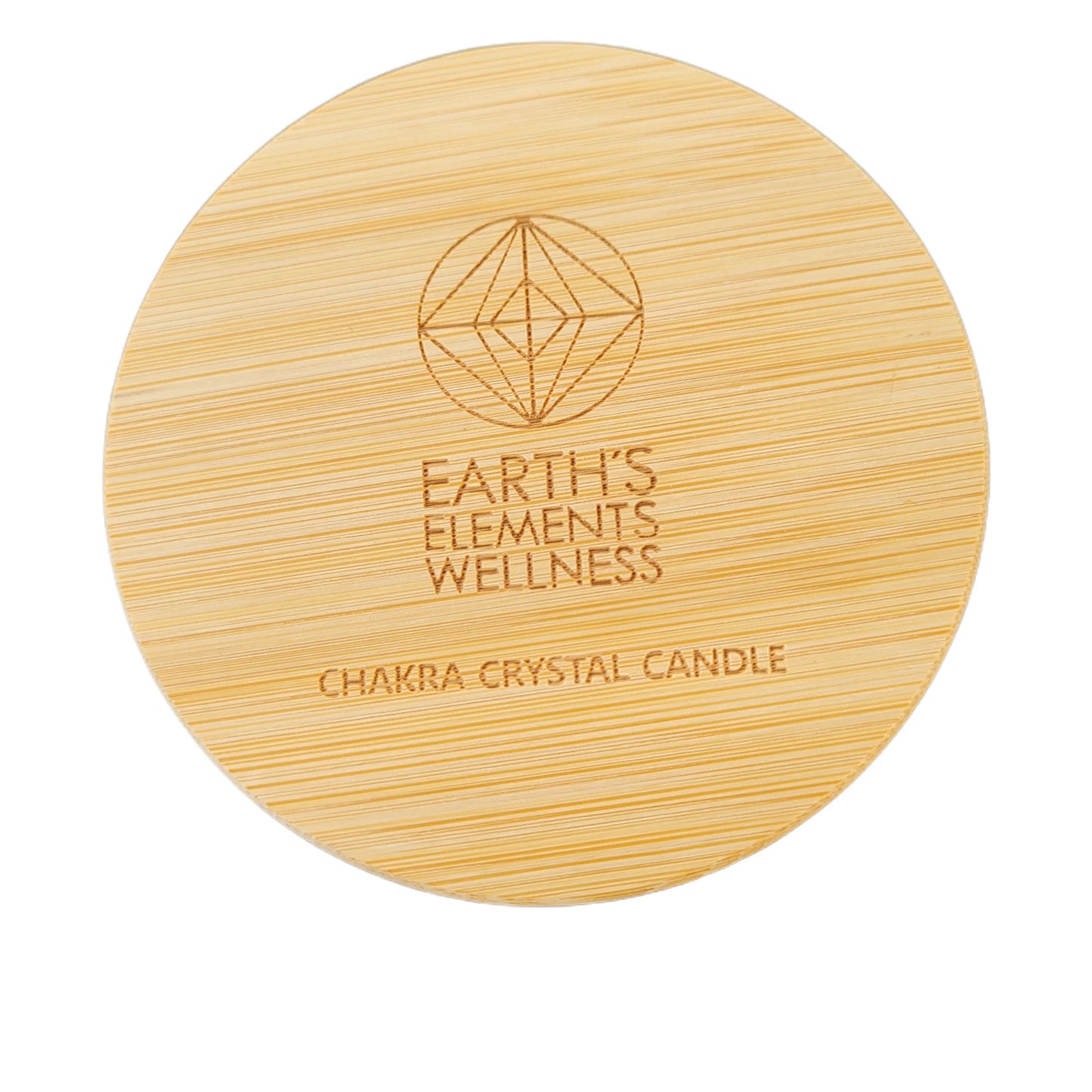 Authentic Crystals
Every one of our stones is guaranteed to be authentic, so you can shop with confidence. Beyond this, we work closely with our suppliers to develop great relationships with them and consciously source all of our crystals.
Lightning-Fast Shipping
Customers love our fast shipping! Most orders are shipped out within a single business day.
Free gift in every order!
To show our love for our customers and our dedication to giving you the best possible experience, we include a free gift in every order!